Dominique Rochas, interior designer
Following our SketchUp training, Dominique Rochas, azcreateur, gives us his testimony.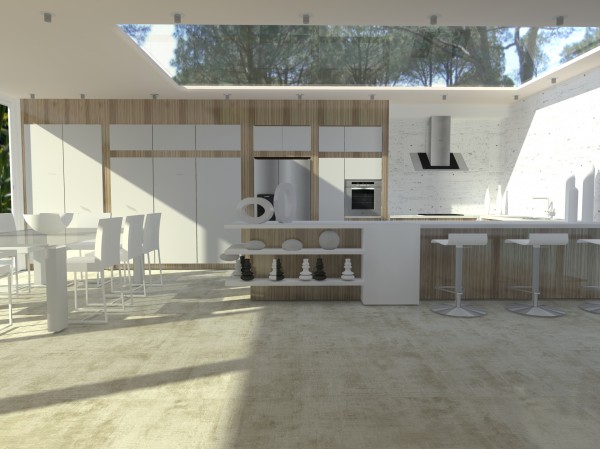 How did you discover SketchUp?
Job seeker since August 2010, following the sale of my company. I decided to take advantage of the opportunity imposed by this situation of "free time" to turn to a new activity, that of interior decorator, which I consider to be my complementary vocation to the one I had previously.
Consequently, I followed for 16 months correspondence courses with Educatel (interior designer).
In addition, Pôle Emploi offering me the possibility to follow 160 hours of training, I chose to optimize this profession by broadening my learning framework and thus be able to present projects to clients in a way that is both professional and aesthetic, using different computer supports. I followed a training on Autocad 2D/3D, Photoshop, Illustrator and then in autodidact Sketchup Pro 8 (I gave up autocad, this one being a too complex software and not really adapted to my needs).
Wasting too much time in self-taught, I looked for a Sketchup training in order to master this software and discovered ADEBEO with whom I followed a 3 days training.
These 3 days with ADEBEO made me save 6 months of learning in autodidact.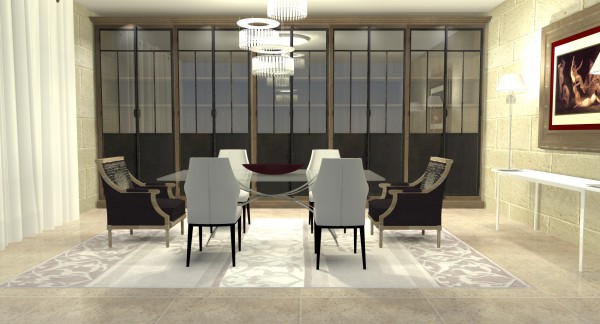 For information, I worked for 13 years in my own company as an Artistic Director: customer relations and reception, organization of parties, musical and artistic programming, development and follow-up of mailings, design of advertising support (flyer), invention, creation and implementation of various theme parties with the main objective of developing the clientele both in quantity and in quality.
Today (3 years later), confident in my abilities and ready to start my new business, I am finalizing the creation of my website in order to be able to go out and meet my future clients.
HOW DID YOU DISCOVER ADEBEO?
I discovered ADEBEO by searching on the internet. I turned to them because this company seemed professional and specialized in Sketchup, compared to other more broad-based training. But also, offering a training in my region (I live in the Vaucluse)
HOW DO YOU USE SKETCHUP TODAY, WHAT DO YOU USE IT FOR? / WHAT IS THE STRENGTH OF SKETCHUP IN YOUR BUSINESS?
Sketchup is the main support tool for my business. Here is an extract of what I have indicated on my website (you will understand that I can't tell you everything…)
My know-how is at the service of your projects to offer you an image that will make the difference. The computer generated image is one of the essential tools of my work, it allows you to visualize what I propose for your project.
For you, client, seeing a 3D rendering, it is to see a dream that begins to turn into reality.
My main activity is the conception and realization of an image in the service of an idea.
I have already noticed that the visualization of my images in 3D often allowed me to identify and solve problems sometimes not detected in 2D plan.
The computer generated image is only a tool, it is not thanks to it that I can create but it is the control of the material, the choice of the lighting and the framing; my intuition, my creativity which will make the difference.
The rendering in computer generated image facilitates the final choice of materials, it avoids many disappointments, once the project is built. If you need an image that is almost identical to a photo, I use a photorealistic rendering engine.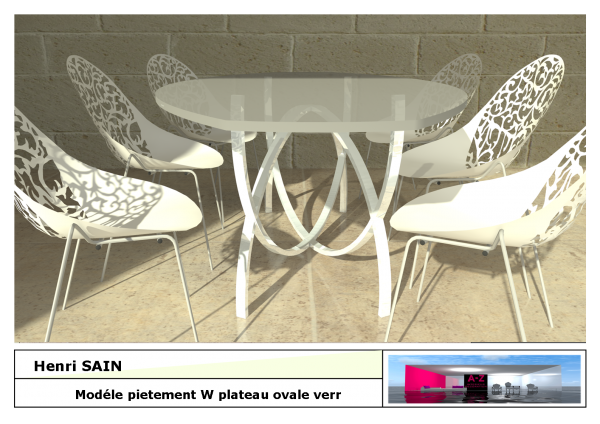 What has Adebeo done for you?
I thank the company ADEBEO for their professionalism, competence, listening, service, availability, responsiveness: a management and a sensational staff!
A special mention to Baptiste Caquot, who was my trainer. Today I can still call him, send him an e-mail if I have any problem, he always answers and brings me the solutions.
I highly recommend ADEBEO for Sketchup, don't do like me: work as a self-taught. Take a 5 days ADEBEO training even if it is true that the cost is quite important but you will save a lot of time, hard work, discouragement and especially you will learn the good basics.
Dominique Rochas, azcreateur.
For more information about SketchUp and interior design, you can follow this link!!