HDRI is a technique that allows you to obtain a still or moving image with very different levels of brightness. HDRI is essential to obtain high quality images and is very useful for animation or computer graphics. However, finding good quality images at an affordable price is often complicated. That's why HDRI Haven is for you! You can get photo-realistic images for free and import or export them easily. The site offers a wide range of templates for all tastes.  You can design digital models, videos, montages for all types of jobs. So, it's time for a little presentation of HDRI images with Adebeo!
Functioning and role of HDRI images
HDRI images can be used as an alternative to artificial lighting. They can be used to obtain a light and color rendering worthy of photography. They are then applicable to various fields, such as graphics and 3D. Each HDR pixel is a source of light: the process can therefore obtain a wide variety of high quality renderings. These images can clearly display reflections, give body to certain materials, design complex and realistic models … These HDRI images are also used for 3D modeling and sculpture. Indeed, at the time of rendering, these images allow to increase the details and the resolution of a 3D model.
The process of designing these images is complex. Getting renderings that allow you to design models and images with complex curves and geometry is complicated. However, with HDRI Haven, you will have access to these images that you can use at will. Draftsmen, computer graphics artists, designers, developers, animators will be able to use them for all their tasks. Moreover, beginners can learn how to use HDRI images. Donating to their kitty will allow them to continue designing photorealistic images for all your modeling tasks!
An example (low resolution):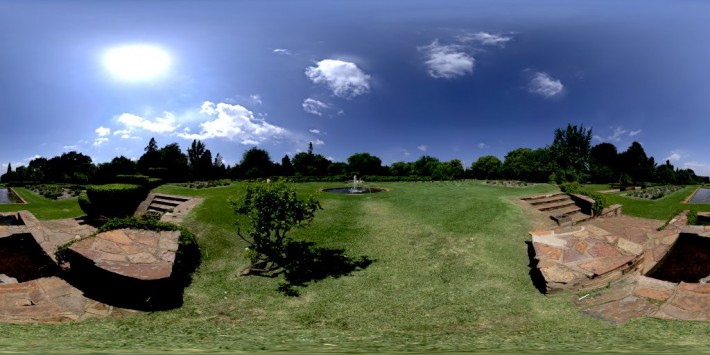 The result of the image on spheres:

Different exposures of the image:

All images can be downloaded for free in low resolution to get an idea.
Modeling and 3D with Adebeo
Speaking of modeling, Adebeo manages the licenses of several software that can exploit HDRI image techniques. For example, the three-dimensional design software SketchUp can create incredible renderings. SketchUp allows you to create and design a digital model with a powerful design tool. Visualization and simulation of assemblies created by digital engineering and enabled prototyping are essential for many businesses. The fao (computer aided manufacturing) allows a realistic and easy to create 2D or 3D design. This is further enhanced by its many plug-ins such as TheaRender or V-Ray, which increase the resolution of its renderings. V-Ray can use HDR images to achieve a higher quality of brightness and more realistic shadows, for example. Because of this, HDRI images can be used by SketchUp 3D design software for a variety of purposes
The number 1 modeling software, SketchUp
The development process and product design will benefit greatly from the 3D rendering enabled by HDRI. Whether it's architecture, photo editing, landscaping, designing realistic environments, HDRI is essential for many fields. Thanks to it, you will obtain a better quality of photo retouching than in Photoshop. Animation will also be improved, reaching a better quality than on the best animation software Blender and Maya. And that's without mentioning modeling and CAD software such as Solidworks from Dassault, Archicad, Autocad… Similar technologies are not at the level of HDRI. In fact, the exploitation of this technology via plug-ins makes SketchUp the best 3D creation software. This versatility and these plug-ins make it possible to create industrial drawings easily thanks to computer-aided design.
Adebeo also offers SketchUp Pro training courses to help you get the most out of the software. Whether you are a draftsman, a graphic designer, an architect or a developer, these trainings will be very useful for you later on. The wood or 3D printing training will make you reach a perfection of your capacities on the software of layout. Thanks to them and the HDRI technology, you will master the optimization of your technical drawings and digital models. So don't hesitate, use HDRI Haven and exploit the capabilities of high resolution with a SketchUp pro license!