Today, in this video, we'll look at what's new in SketchUp pro 2020! But first, let's review the basics of Sketchup. Modeling a project in 3D (that is to say, putting a model in the form of a technical drawing) has become essential to design and present it. With the help of the different tutorials we offer, we make it easy for you to get to grips with the drawing tools and plug-ins available in this modeling software. Learn to understand the drop-down menu bar, the different settings and extensions. Familiarize yourself with the text tool, clipping, custom layer styles, selected objects, keyboard shortcuts… Thanks to our expert drawing software trainers, discover how to create or hide a layer, manage a number of layers at the same time while keeping your workspace and toolbar organized.
WHAT'S NEW IN SKETCHUP PRO 2020 : WHAT'S NEW?
You don't need to have friends who are experts in Photoshop and Illustrator to create 3D modeling projects with Sketchup Pro. So, in this video tutorial, let's find out what's new in Sketchup Pro 2020 with the new Maj (update). Has the main menu changed? Does the software have new shortcuts, system preferences, object libraries or material palettes? Have any new layout plugins been added? Find the answers to all your questions in one click, thanks to our CAD expert trainer Denis, by watching the following video! (Feel free to take notes if needed).
---
ONE OF THE FIRST NEW FEATURES OF SKETCHUP PRO 2020: VISUALIZATION IN STRUCTURE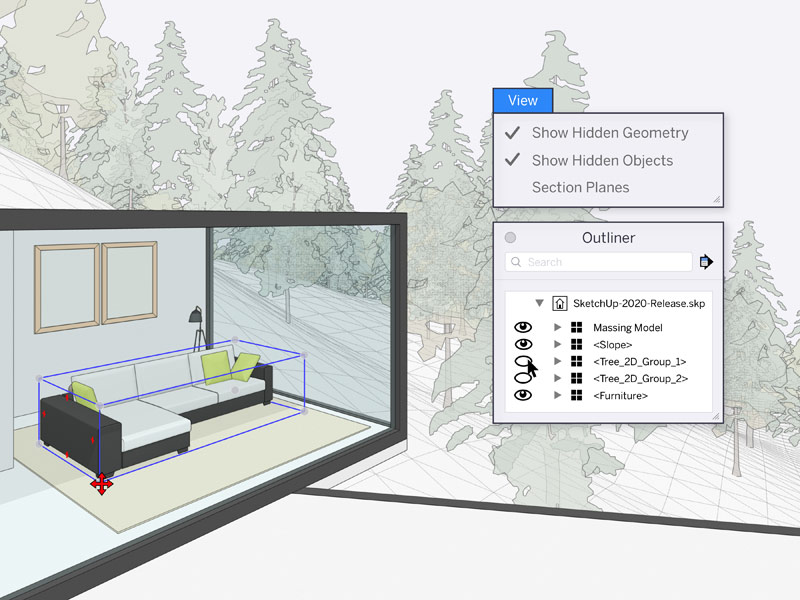 A big change (or should I say improvement) in the organization and display of your template concerns the structure (or Outliner). In order to increase the performance of the model, you no longer need to create a new layer for each element (background layer, text layer… in short a separate layer for each one). Indeed, often, as a beginner and coming from Autocad or Photoshop, there was a confusion between the layers of these different softwares which do not work in the same way (here, merging the layers will not have the same result as on Photoshop). Now it's over, we call them tags (they keep the same keyboard shortcut). Manage and organize your template directly in structure. Use the intuitive eye icon to switch between the main sections of your model, such as "main floor plans" and "furniture".
OTHER NEW SKETCHUP PRO 2020 FEATURES: NEW CONTOUR HOLDS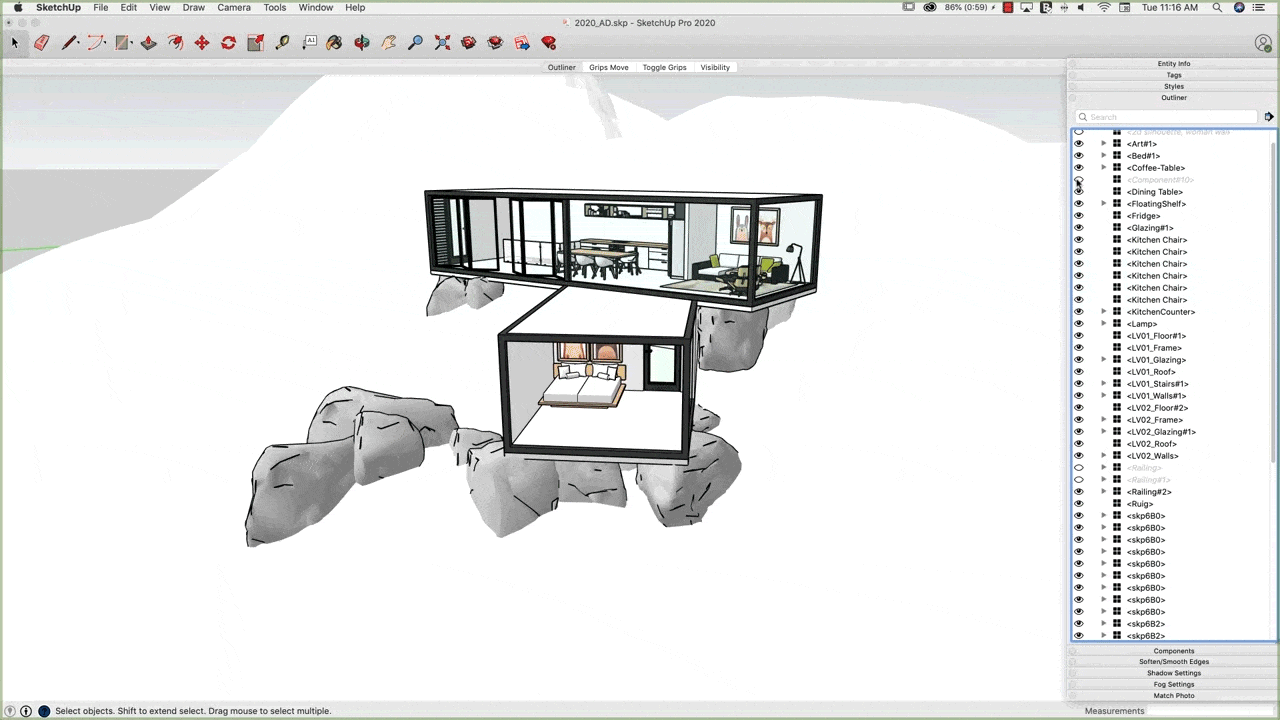 When you click with the mouse pointer or cursor on a selection of objects to drag it from one room to another, for example, or to choose to insert the selection into a new alignment, you need to display the markers of this selection. Sometimes, however, its location makes them invisible (a back corner or a center point of furniture). So your object now automatically becomes transparent if something interferes with it! This is true with both the rotation tool (rotate horizontally, vertically) and the move tool. This will simplify your tabs so much and therefore your work. Test it yourself, position objects in complex places and see what happens!
Better control of HIDDEN objects in SKETCHUP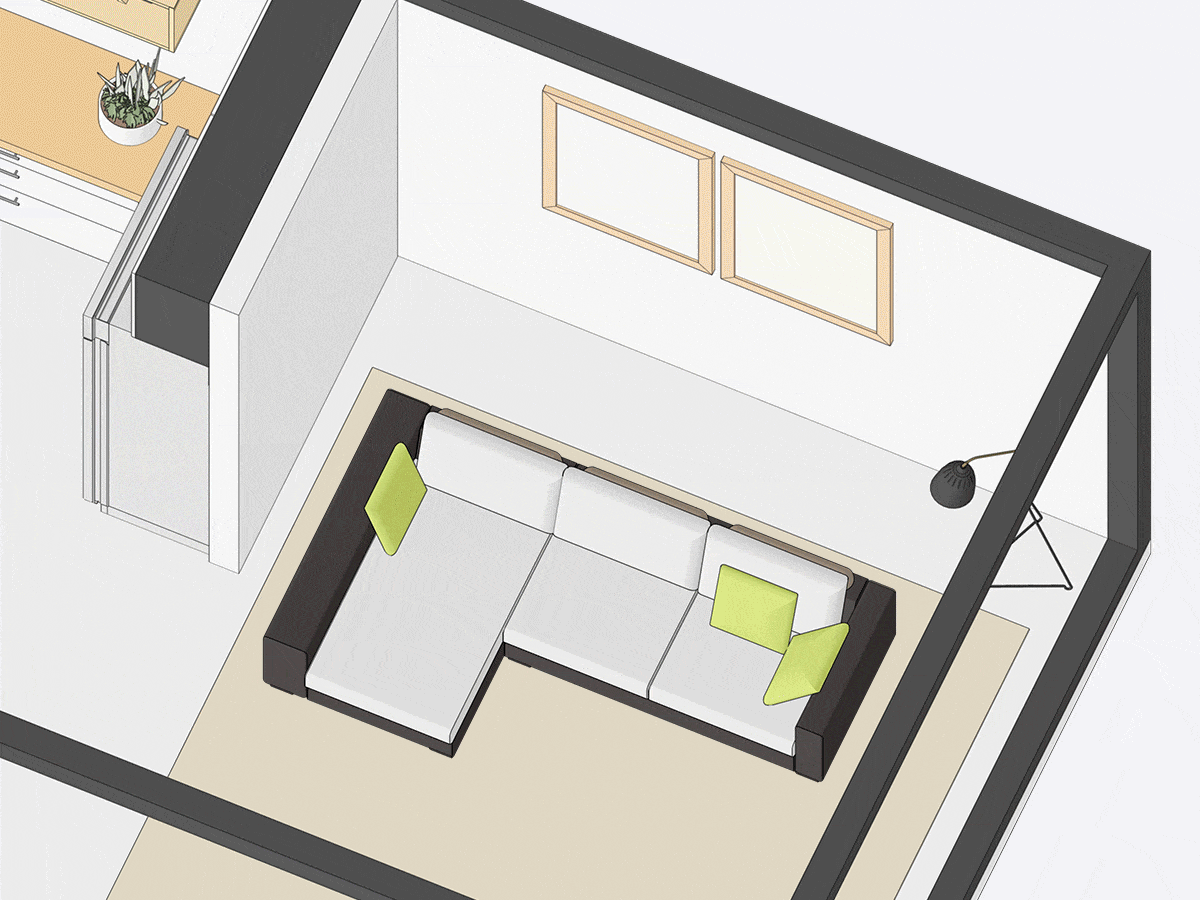 You will notice in your pop-up menu that the hidden objects have been separated from the hidden geometry. What's the point? Better management of hidden geometry and hidden objects! For example, you can now edit hidden edges in a landscape or smooth surface, while keeping nearby objects (such as trees, bushes or a building) hidden. This allows you to create images exactly the way you want them!
LayOut 2020: document control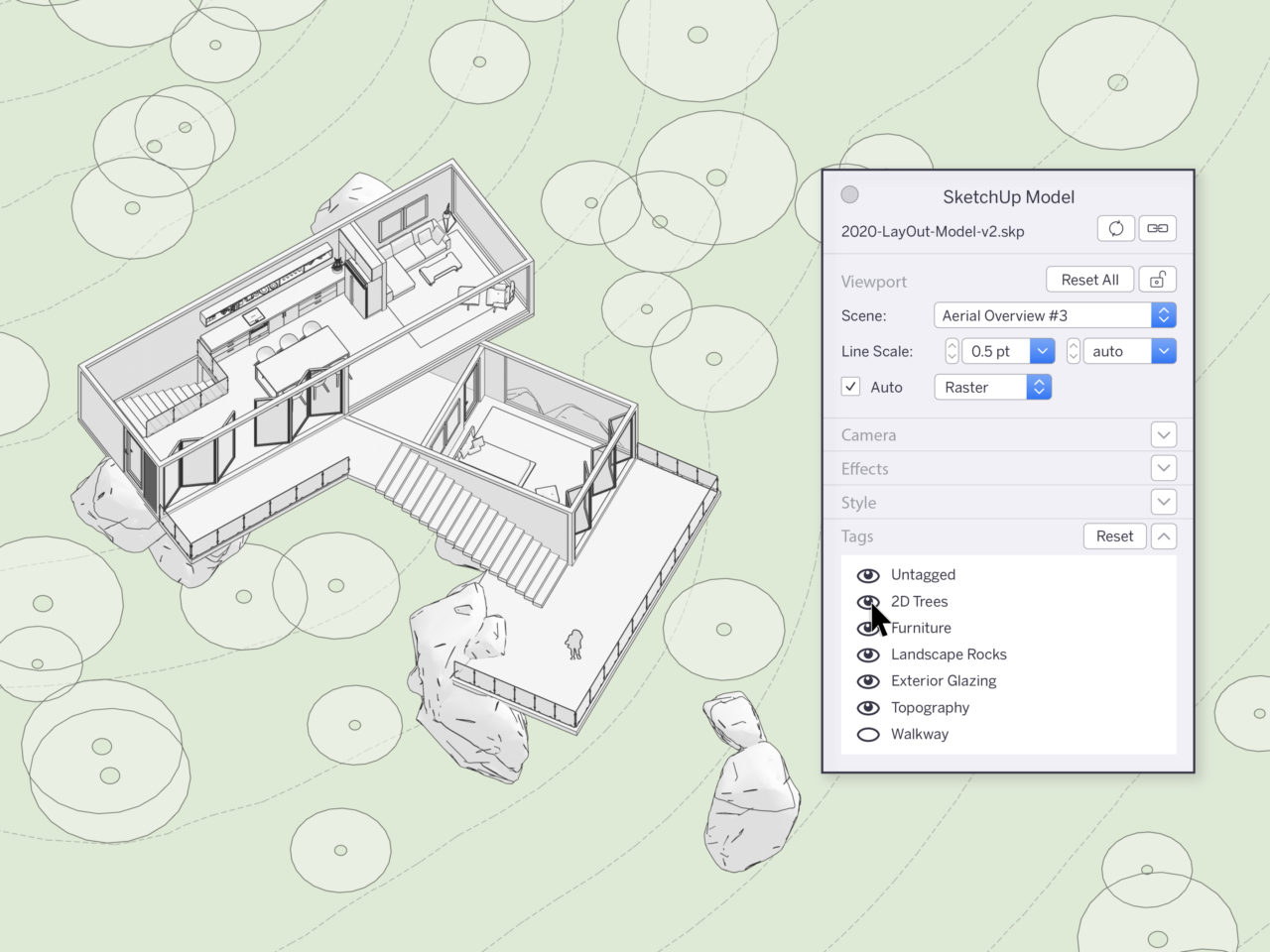 LayOut now offers much more information about your Sketchup model and its changes. You can safely change a style or camera angle directly in LayOut without accidentally losing your changes.
How to see the differences between your LayOut window and your model? When you make changes in LayOut, some features in the menu bar are grayed out, warning you that you have made a change. Don't panic: just because you've made changes to LayOut doesn't mean you're stuck with them. You can always resynchronize your windows with your SketchUp model if necessary.
Improved customization of your designs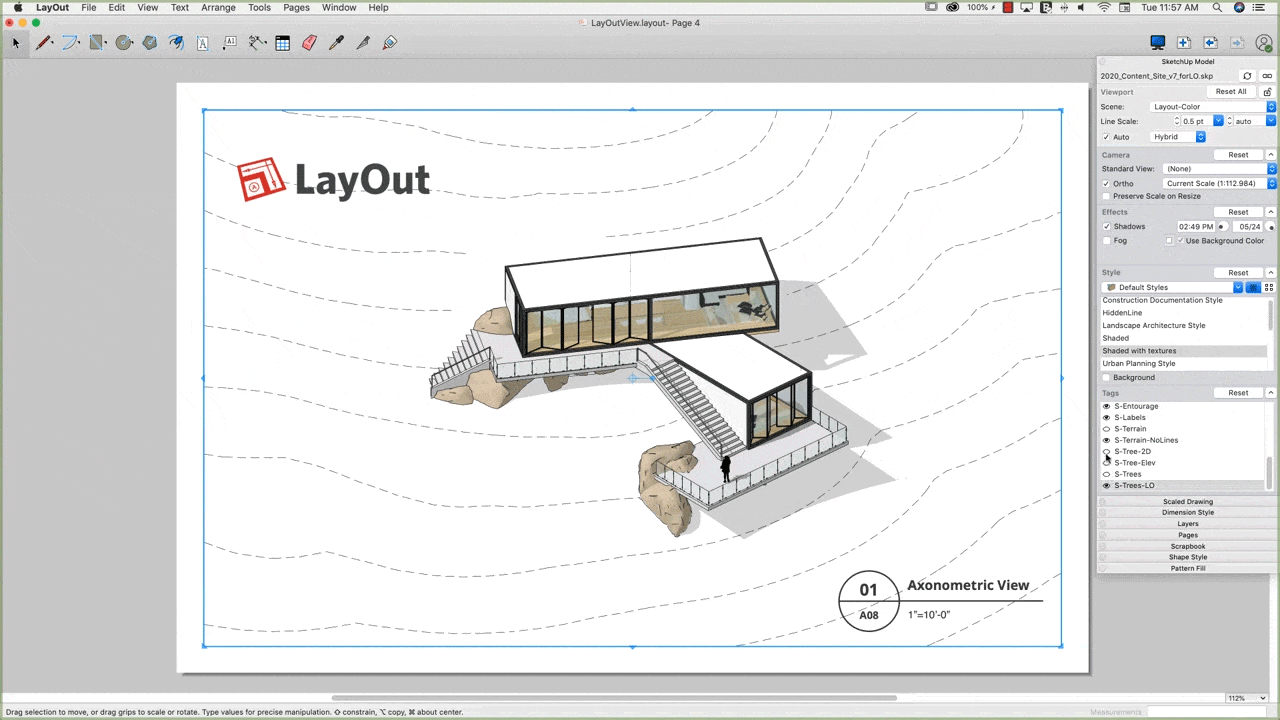 Professionalize your LayOut documents with different templates and views. Now you can insert multiple SketchUp templates into different windows and link them together. Previously, you had to delete a window, insert a new .SKP model and reset all your scale settings and window sizing. It'll seem more efficient now! And that's not all: you also have the ability to toggle the visibility of tags directly in your LayOut document! What does this mean for you? You no longer have to create additional scenes dedicated only to your LayOut files, a precious time saving in both LayOut and SketchUp.
START USING THE NEW SKETCHUP PRO 2020 FEATURES TODAY
We hope our latest changes in SketchUp 2020 meet your expectations and make it easier for you to edit and modify your projects. We also hope they will have a very positive impact on your work and your next export. Model happy!