TO MASTER SKETCHUP AND WORK FASTER, YOU NEED TO CREATE HANDY SHORTCUTS!
Denis gives you his 5 favorite shortcuts!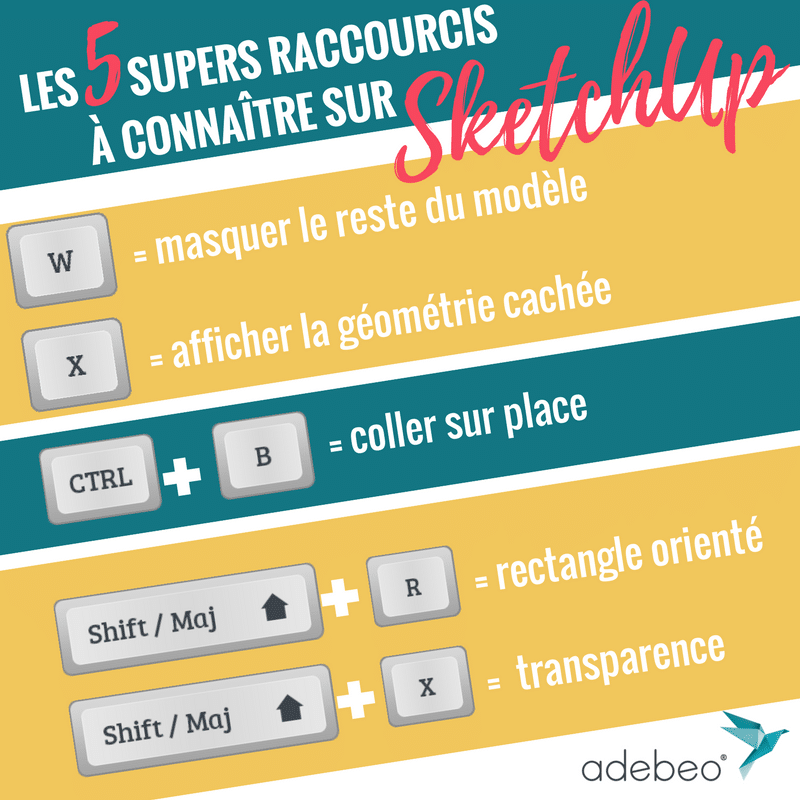 To use and master SketchUp you need some habits, some great reflexes and here is a non-exhaustive list of shortcuts to know at your fingertips to work better on your SketchUp projects:
The W key: allows you to hide the rest of the model
The X key : allows you to display the hidden geometry
CTRL + B: This combination allows you to paste in place in your SketchUp model
The "Shift/Maj" key + the R key : this combination allows you to create an oriented rectangle
The "Shift/Maj" key + the X key: this other key combination allows you to display the transparency in your SketchUp model.
And if you want more shortcuts, here they are on Mac and PC: