INTERVIEW WITH INTERIOR DESIGNER TIFFANY FAYOLLE
The youngest architect in France opened the doors of her showroom in Saint-Etienne to let us discover her world and talk about her passion: her job.
Hello Tiffany! Tell us a little about your background first.
After obtaining my diploma in interior design in Saint-Etienne, I left to continue my studies in Lyon to join the interior design school.
At the age of 17, I started my first entrepreneurial steps by becoming an interior designer in parallel to my student status. This activity took me to Paris and then abroad.
Two years later, I co-founded my first concept store in Givors, south of Lyon. At the same time, I developed TGF, my interior design agency, which left the banks of the Saône this summer to join the Cours Charlemagne in the heart of the Lyon peninsula.
The agency is now opening up to larger markets and the team is growing.
Finally, my universe is now open to all eyes since the young concept-store Utopium, opened at the end of last year, which presents my favorites and my inspirations.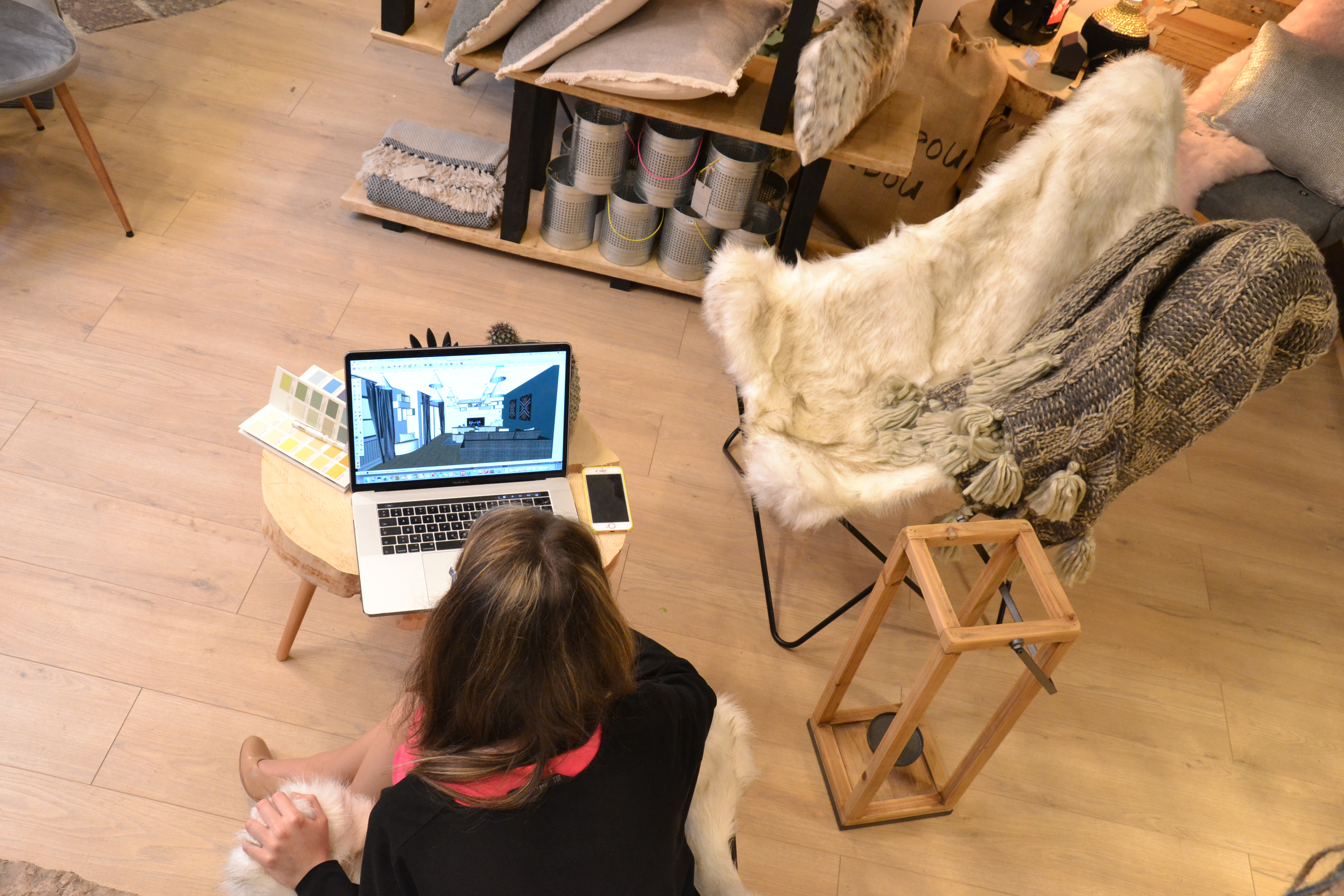 Did you always want to become an architect?
Indeed, I almost always wanted to be an architect, even at a very young age my relatives remember that I wanted to be an architect of traffic circles…
Today, not far from the landscape scenography, I evolve in a profession that has
step by step the most adapted to my expectations in the world of landscaping..
Can you tell us more about your job as an interior designer and your latest project?
My job consists in imagining for professionals as well as for individuals, the layout of a space to make it more welcoming, ergonomic and functional.
One of my last projects located in the Croix Rousse in the north of Lyon, highlights most of the capabilities that this job offers.
I designed the entire layout, including the redistribution of certain spaces, the custom-made furniture for this apartment as well as all the choices of finishes and decoration.
The Utopium showroom is therefore in close collaboration with the agency.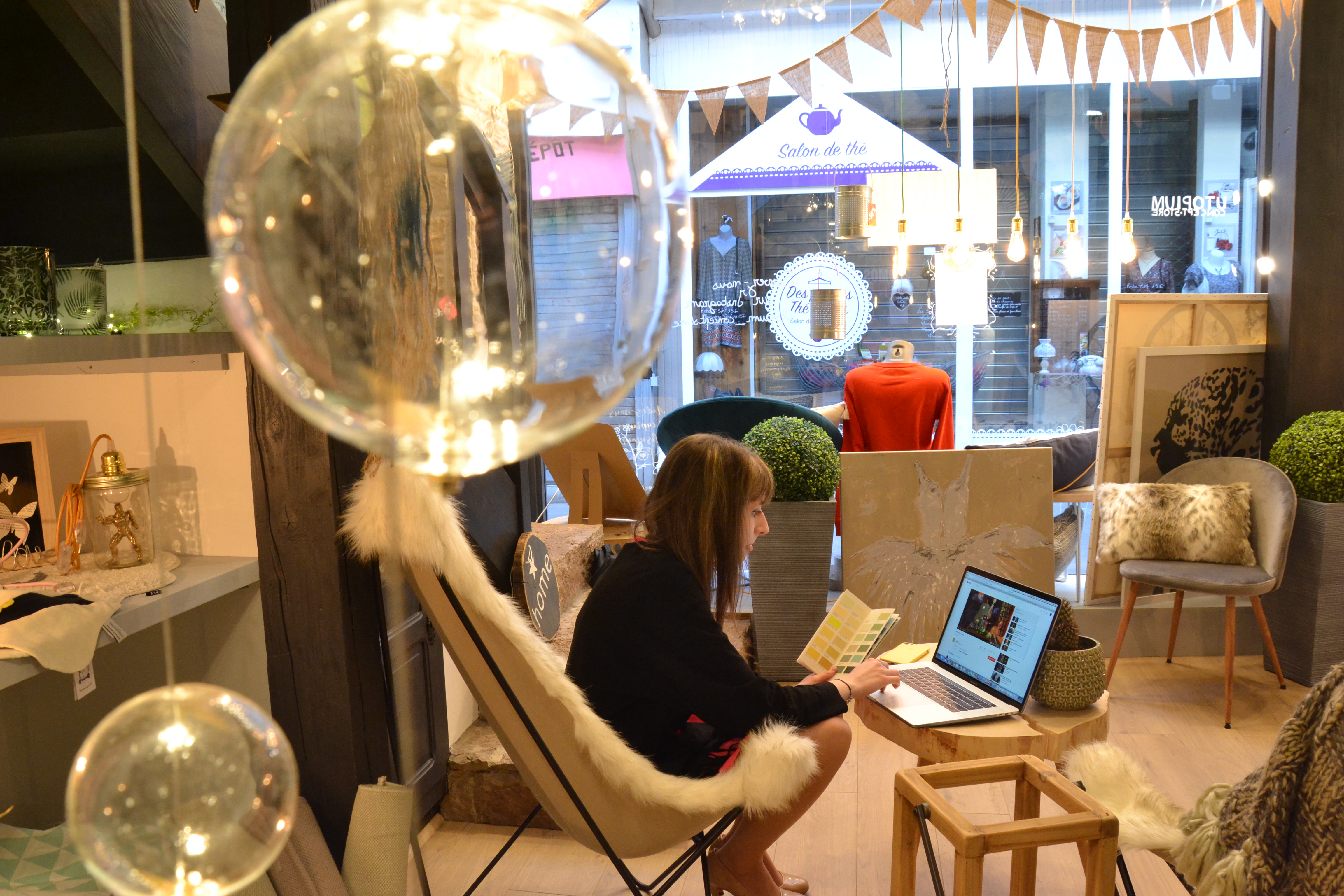 How would you define your work?
My work juggles between the ideal project and the budget conciliation.
Indeed, rare are the projects that we can elaborate in a simple problematic of functionality and aesthetics, the budget is also in the heart of its conception.
So I am a reconciler… and a magician sometimes too!
Why do you need to illustrate and model your clients' projects in 3D?
Not all clients project themselves in their spaces, especially when they are restructured.
New layouts, new non-existent rooms… It is not easy for them to gauge their needs without a visual support.
The plan does not always allow to imagine the future space, the customers ask me then in the majority of the cases of services with 3D visualization in order to better project themselves and to make evolve the project while being based on common supports: the visual 3D.
Other clients ask me to provide them to be able to rent out their property even before having completed the work or to allow future buyers to project themselves in a virtual renovation.
What modeling tool do you use?
First, I model my projects with Sketchup to determine their content.
Then, they are optimized with the Théa Render software on which I trained with Denis from Adebeo and which allows me to create visuals with realistic rendering.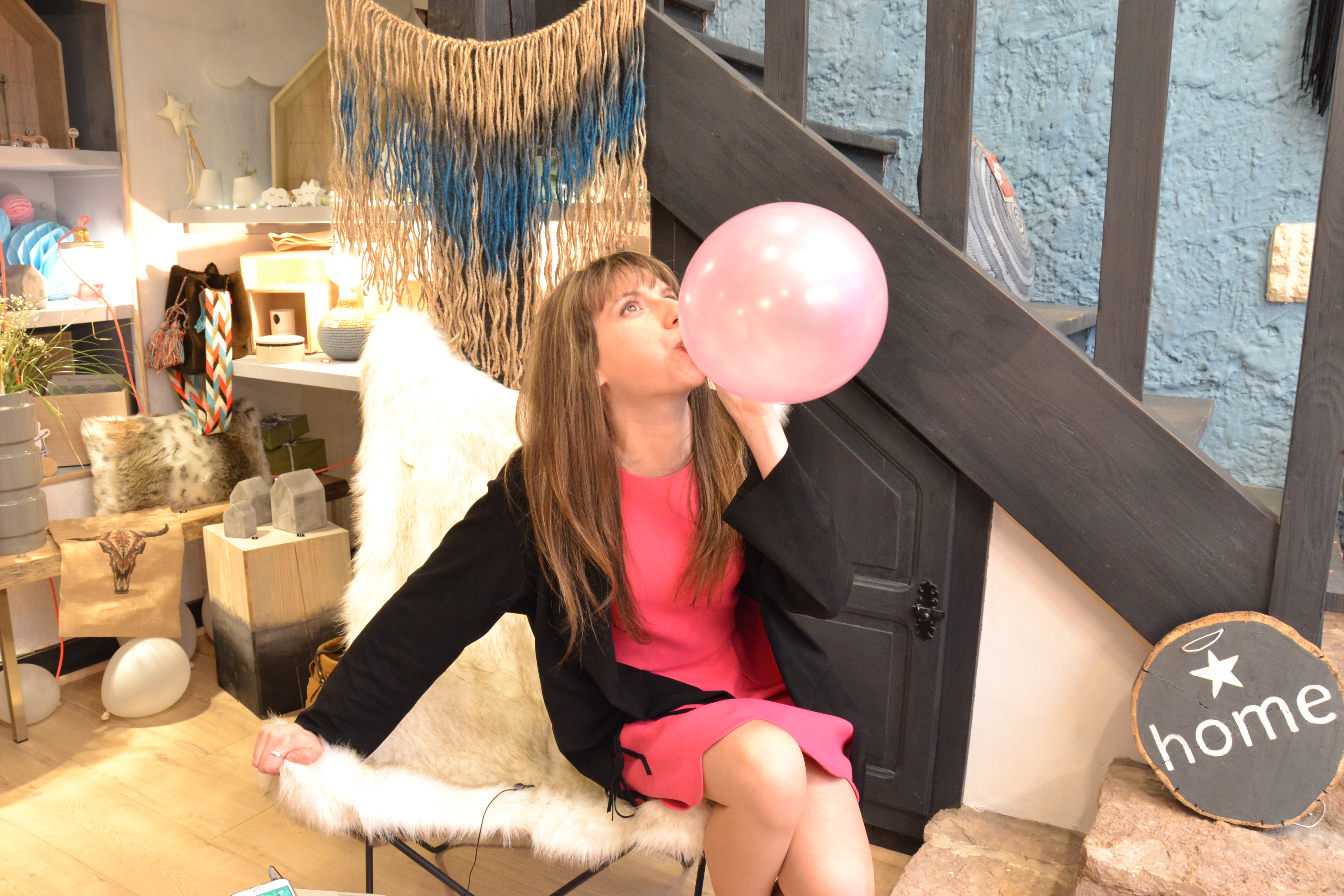 What are the pitfalls to avoid when doing interior renovations?
Many television programs offer a very very idealistic vision of what a renovation represents. As much in terms of time as in terms of costs and labor that is not accounted for.
One should not neglect the time required to complete a complete project at the risk of calling on a craftsman promising the world and resulting in significant delays.
Moreover, it is always necessary to make sure that each craftsman is able to present solid insurances and a real know-how based on references from satisfied customers.
According to you, what is the greatest difficulty in your job as an interior designer?
The greatest difficulty in my job is without doubt the conciliation between my clients. The expectations of each must be heard to compose a living space adapted to all its occupants or users.
<
What are your inspirations, especially for the "Stéphanoise" capsule?
This capsule came about unexpectedly following a proposal from one of my long-time partners who still produces a large part of my textile range today.
Several derivative products have thus seen the light of day and the people of Saint-Etienne are fond of them, both in clothing and in decoration, this capsule is a true local ambassador.
<
What is the difference between working on a place and working on an object?
Space design has many points in common with product design, particularly with regard to the development of a preliminary study and ergonomic reflection.
Nevertheless, the object is most often linked to a precise use and/or dedicated to a targeted user, while the place must adapt to several users and meet multiple needs, independent of each other.
What are your next projects?
Many projects are under study, all I can tell you is that the interior design agency continues to develop and that the showroom will soon host a new very personal collection… As well as a future capsule in Lyon 😉 !
Retrouvez tous les projets de Tiffany sur son site internet : TGF Décoration