After having followed our SketchUp training, Sandrine Verelst, gives us her testimony. We take this opportunity to thank Sandrine for her dynamism and her sense of contact: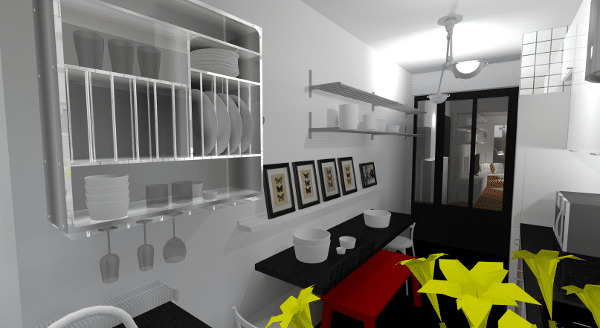 – Could you introduce yourself in a few words (you, your activity, your background, your specialty)?
I am an interior designer, graduated from the Boulle school in Paris. I have worked for many years in a company of project management in which I participated in renovation projects of real estate, mainly in the tertiary sector.
– How did you discover SketchUp?
I knew Sketchup from seeing some of my colleagues use it but I had never worked with it myself.
– How do you use Sketchup today and what do you use it for?
I wished to train on SketchUp and Render-in to be able to complete my offer of renderings, of 3D visuals to the customers, moreover very at ease with this type of reading of project. This software seemed to me adapted and accessible.
– What is the strength of SketchUp in your business?
SketchUp allows me to explore different project solutions and volume layouts, useful for decision support and to create fairly realistic renderings as the project progresses and clients request.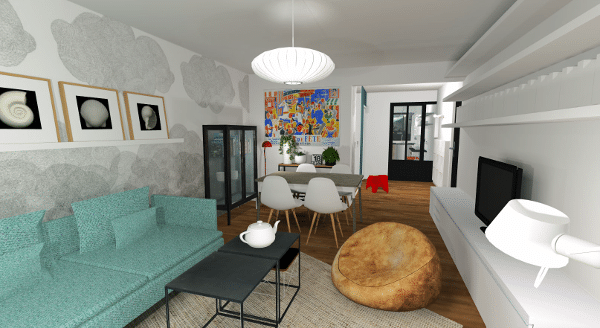 – What has Adebeo done for you?
One week of SketchUp and Render-in training with the company ADEBEO was enough to get me started. The program was very complete, the trainer was clear in his explanations and patient!
Finally, I would like to underline the availability of the ADEBEO team after the training, in "hotline" follow-up.