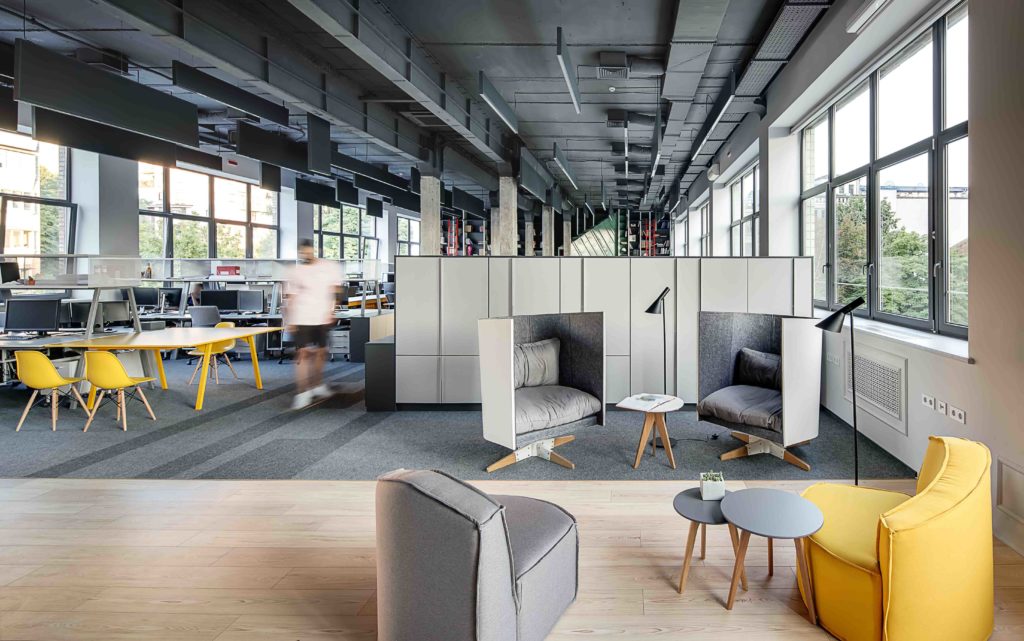 Trimble recently spoke with Michael Kanoza, Product Graphics Analyst in the Special Visual Collaboration Department – quite a job title – about how Steelcase Sketchup is tapping into workplace trends to create innovative spaces for teamwork or collaborative work, to feel good about functional and agile workspaces that promote problem solving, responsiveness and ergonomics. Find below the translation of this interview by us!
THE BIRTH OF STEELCASE SKETCHUP
As a reminder, Steelcase Sketchup was founded in 1912. Their first patent was for a metal wastebasket; replacing wicker with steel was a vital innovation at the time in crowded cities where fires spread quickly. Thus, designing innovative products like this one required, among other things, modeling of these new technical solutions, before simulating the finished product through early prototypes. This ease of design, assembly, and rapid prototyping evolved into revolutionary systems and software tools such as the interior design digital simulation used by Steelcase Sketchup.
Since then, the company has established itself as a furniture manufacturer, or rather a manufacturer of high-end office furniture. Indeed, Steelcase Sketchup differentiates itself by its in-depth knowledge of the commercial interiors industry as well as its special visual collaboration department. This department allows them to communicate about their custom products before they are manufactured.
THE EVOLUTION OF STEELCASE SKETCHUP AND ITS IMPACT ON THE COMPUTER-AIDED DESIGN PROFESSION
Over the years, Steelcase has been at the forefront of industrial product design and graphics for commercial interior transformation. And between digital transformation and changing regulatory requirements (research and development, environmental impact, electrical engineering, eco-design, manufacturing processes, product industrialization, innovative solutions…), Kanoza has seen the industry grow and transform.
These changes have stimulated the design of the product itself as well as the way Steelcase Sketchup works with its customers and designers. The company has been able to adapt from manufacturing universal work furniture to the demands of customization (consulting on material selection, cutting, sizing, specifications of all kinds…). In the office furniture sector, it has always been necessary to produce what is called a "special". Producing ideas and communicating them in a fast visual format for space planning software is essential. Here, we are talking about a virtualization of industrial products, requiring the necessary skills to carry out its digital mock-up, and even refine the design.
THE TREND TOWARDS COLLABORATIVE WORK FOR FUNCTIONAL IMPROVEMENTS
The workplace is a complex space, and Steelcase Sketchup understands this. Today's employees are working longer hours, despite the advent of remote work in recent years. Some employees enjoy being in the office (secondary location) while others prefer to work at home (primary location) or in a café (tertiary location). These locations, especially the "tertiary" ones, are redefining modern work, causing large companies to rethink their definition of a workplace with factors to consider such as increasing business demands, longer working hours and the number of remote employees: so ways must be found to improve employee comfort, efficiency and well-being.
That's why 3D design and development software like Sketchup has become a must-have for any design engineer, draftsman, graphic designer, architect, etc. who runs a design center.
Thus, Steelcase Sketchup is one of the companies that can offer mechanical design and marketing of pioneering object sets.
What attracts employees to tertiary locations?
WHAT ATTRACTS EMPLOYEES TO TERTIARY LOCATIONS?
"The ability to work without coworkers interrupting, living room furniture with a family atmosphere, the energizing buzz of people, access to quality food, and of course an appealing atmosphere." said Frank Graziano, advanced applications manager at Steelcase Sketchup.
"Tertiary spaces, essentially public places that help people get through the day or allow them to gather, have inspired innovation and sparked conversations throughout Western civilization."
Employers who realize the importance of tertiary places are trying to capture its essence by creating spaces within the workplace that re-energize teams and foster creativity and innovation. One example of this trend in action is Google's new café created on the California campus. The complementarity between workplace well-being and the design process is very close. It is easier to manage a project from the functional specifications to the execution plans, in an environment that is conducive to reflection and, more globally, to work.
"We bring the comforts of home and the community of the office space to the workplace to make the office the best place to work," said Graziano.
"When you do that, it changes the physicality and social experience of the workplace. It fosters a change in work culture." Indeed, studies have shown that our technical skills and competitiveness are boosted.
COLLABORATING ON DESIGN through customer values: the challenge of steelcase sketchup
Not only are there trends within the workplace for employees and employers, but there are also important industry niches that have spurred this movement: custom workplace furniture design, which has grown significantly in recent years.
"We're seeing a huge need on the part of customers to assist in the design," Kanoza explains. "It's important that all stakeholders are on the same page to enable design with the same goal in mind: improving the workplace."
Inherent in this is sustainability. In today's consumer climate, the care and rigor of manufacturing processes in industrial production can be a major deal breaker. That's why designers like Steelcase Sketchup have very specific technical skills-in addition to their industrial design background-to specifically design objects with sustainability in mind. The environmental issue is at the top of the agenda for these new types of designers.
"We believe that providing the best solutions to our clients starts with making sure that they are the best solutions for our environment. That's why, at every step of the process – through design, manufacturing, delivery and product lifecycle – we consider the impact of our work on people and the environment and discover opportunities to make things better," explains Graziano.
To take this a step further, they also consult with individual clients to ensure that their proposals meet the sustainability goals of each company and subcontractor, regardless of their specialization.
The front lines of workplace transformation
Overall, customers are looking for creative and cost-effective solutions to their specific office furniture needs. The Steelcase Sketchup team conducts hours of research on office work behavior and trends to track the customer's request. Then the team determines if the design is even feasible to manufacture.
We research the feasibility, viability and cost of a special product and communicate it using our special visual communication process," says Kanoza.
Customers who need custom products expect to see what it might look like before they commit to a purchase. In response, Steelcase dealer designers must present their proposed products in floor plans using renderings and space planning software.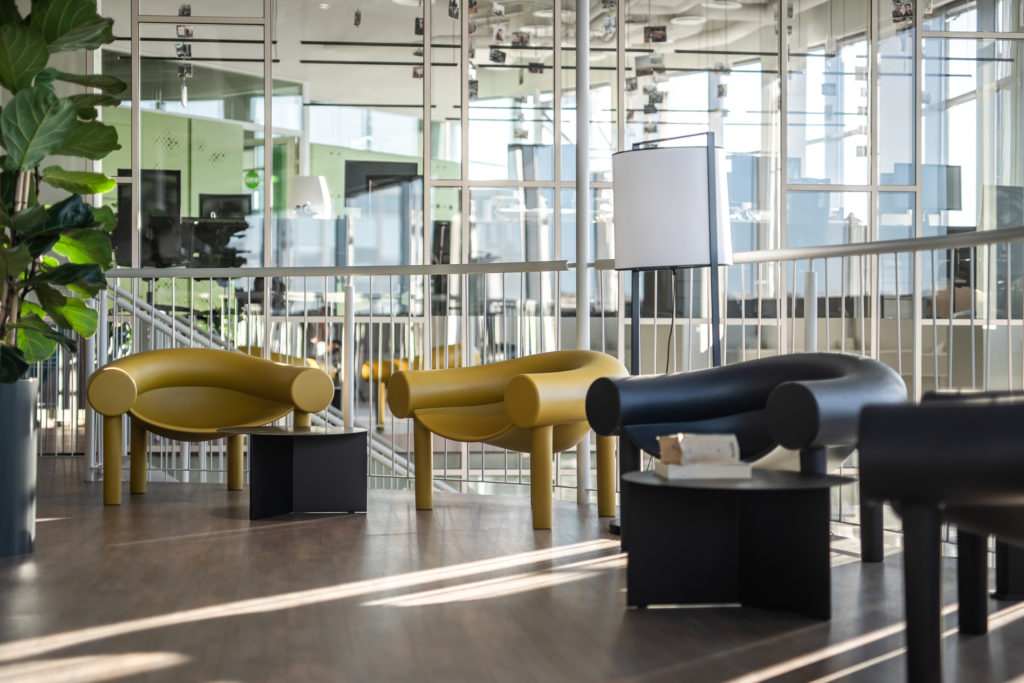 Using technology to innovate AT sTEELCASE SKETCHUP
In addition to being at the forefront of design innovation and workplace trends, Steelcase Sketchup also uses technology to advance these initiatives: they were the first manufacturer to be listed on the world's largest 3D model library, 3D Warehouse, and are now one of the largest producers of 3D models on the platform.
Previously, we would save our CAD models in SketchUp and upload them to 3D Warehouse for users to download," says Kanoza. Today, there are thousands of downloads of these models. 3D Warehouse was a precursor to how we now host SketchUp symbols on Steelcase.com.
A symbol is a term used for a 3D model that represents a product. When a symbol is accessed from the Steelcase Sketchup planning software, it contains data such as colors, finishes, materials and cost reports. All of this information is aggregated in the planning software, which helps dealer designers organize it into floor plans. Without these symbols, it would be difficult to plan office layouts for example as a design draftsman.
UN WORKFLOW SKETCHUP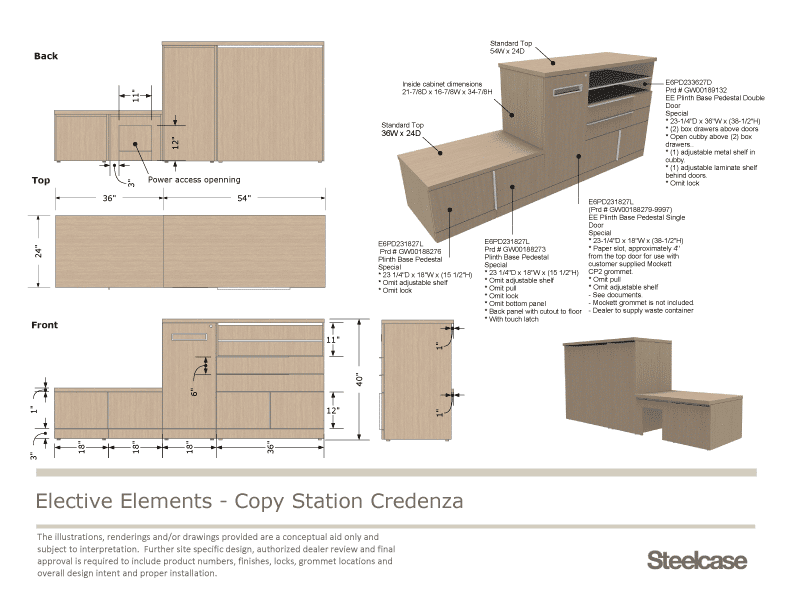 New technology means new workflows with the help of SketchUp. These have impacted the special product development process and design. These new processes require designers, engineers, sales people and specification reps to work together to master product design and schedule adherence, making the need for collaboration even more important.
We use SketchUp in this process. We use it as a compositing tool, importing various types of CAD models and adding them to create visual communication," explains Kanoza, as he talks about the benefits of SketchUp in their business.
Two functions that are particularly growing through the use of SketchUp are design validation and application studies. These functions help customers and furniture dealers visualize what a new product (the "special" we mentioned earlier) will look like when it is manufactured. To help with the visualization, they use 3D models of a special product and place them in the floor plan. This validation and design study establishes the customers' needs before requesting a model or prototype of the product. In this way, the customer is involved in the design as well. Innovative, right?
We use SketchUp because we need a way to visually communicate customer demand for a specially designed product. The special symbol represents a design that has been reviewed by an engineering and estimating representative. They conclude that Steelcase Sketchup can design and manufacture custom parts before we actually make them, Kanoza explains. If we can show dealers what a product will look like, we can get them on board and agree to buy it before we put any engineering effort into it.
The department's ability to quickly conceptualize specials is critical to meeting their customers' specific furniture needs.
Even if we don't win the opportunity to sell a special, we save those designs on a hosted website that dealers can use for future projects, Kanoza says. It's a powerful reuse of effort. We've already validated these designs with engineering.
Because they've already gone through a rigorous process with all their designs, they know – going forward – that they can quote them quickly with the assurance that they can be manufactured. SketchUp is the key to the success of this new department.
It's a cost-effective and efficient way to develop images of special products," exclaims Kanoza. With the efficiencies provided by SketchUp and LayOut, we have developed over 10,000 product design templates for the above mentioned products.
They also use the best extensions: Cleanup3 and FredoScale!
Sharing SketchUp knowledge around the world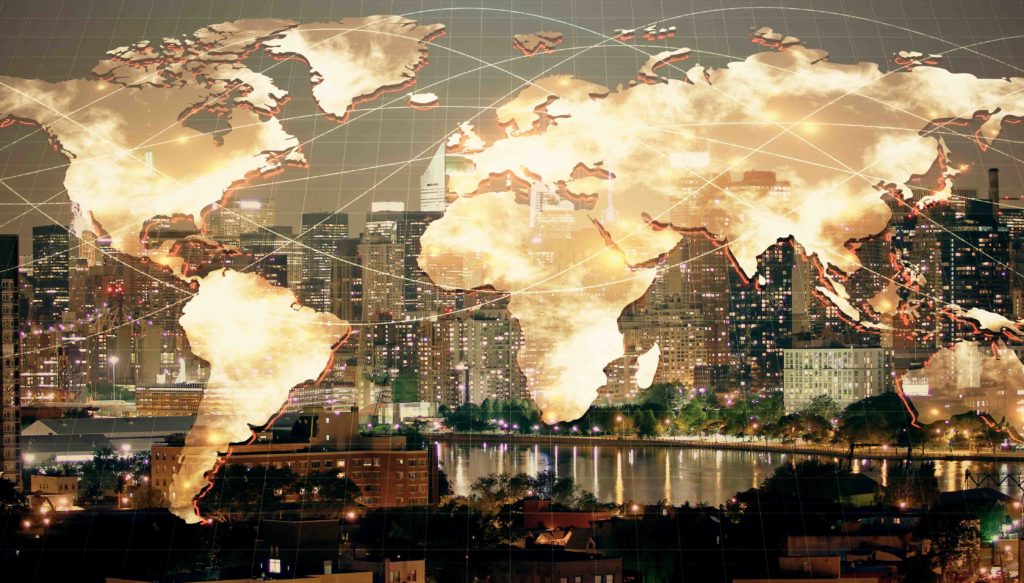 Steelcase's use of SketchUp is not limited to the United States. They use it around the world in other business centers. Kanoza even hosts a global meeting where each region of the world shares SketchUp best practices.
The benefits I see are the interoperability of the platform, ease of use and a quick learning curve. It allows all of our departments to collaborate.